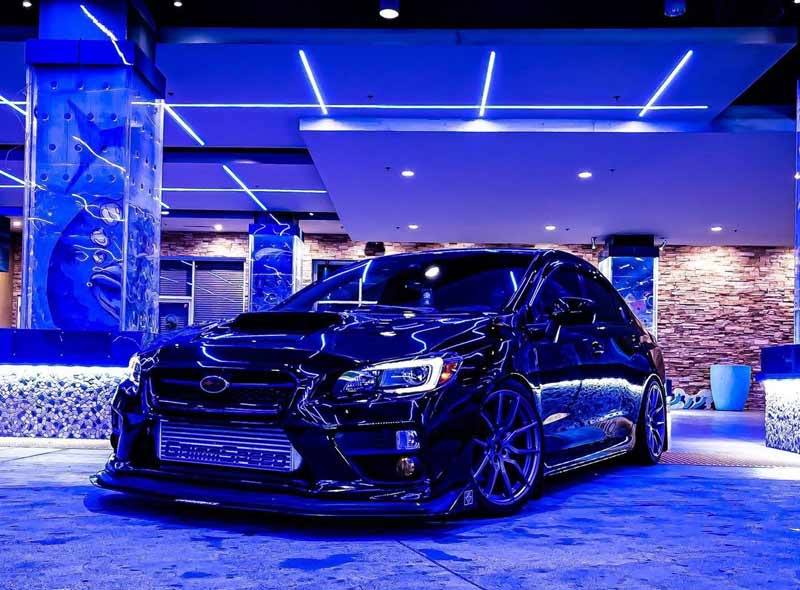 We have been in this industry for more than 15 years now. Sponsorship is a term that has been greatly overused over the last few years. Every performance parts shop in the country reselling other people's parts claims to "sponsor" people. Thousands of people post on their Instagram that they are sponsored by various vendors when really all they are getting is minor discounts that these vendors offer every person who contacts them.
We believe that performance parts retailers reselling other people's parts don't truly "sponsor" anyone. We know this is the case because we can always beat the "sponsorship" prices that performance parts shops offer. They are still making money on you. It's really just a gimmick to get you to buy parts through them and feel like you are getting a special deal.
Because Cygnus Performance is a manufacturer we can offer legitimate sponsorships that are not just a gimmick. Performance parts manufacturers are the only ones who are in the position to give you a real sponsorship deal, and for that matter they are the only ones with any incentive to do so. We want our specific products with our name on them to get exposure in the right ways. We would much rather give select customers special sponsorship deals than spend money on paid advertising.
Almost all of our sales come from our customers liking our products enough to send their friends our way and write good reviews. This is not something that we have to bribe people to do. We don't have or want paid shills. Some manufacturers will require you to say nice things about their parts if they sponsor you. We are different because everyone who buys our products is genuinely happy with them. If you are chosen for a sponsorship deal you're not required to say anything about our products that you don't truly believe. All you would have to do is post some pictures of the product and tell people your honest thoughts on it. We have sold many thousands of sets of Cygnus Performance X-1 coilovers over the last decade with 100% happy customers. If they leave anything to be desired they are modular enough that we can always fix it. Unlike the competition we don't need you to agree to lie about our product because we will do what it takes to ensure that you legitimately love your suspension. Special deals and discounts are great, but if the coilovers you end up with are low quality and don't do what you want it won't matter what you paid for them. With Cygnus Performance X-1 coilovers you will get truly quality results every time.
We want people who are in unique positions to raise brand awareness through social media, motorsport, car meets, forums, teams and all other outlets that can potentially reach a lot of people. If you feel that you are in the position to help us raise brand awareness please send a sponsorship proposal to Sponsorships@CygnusPerformance.com
If you are chosen we will get you a discount as well as free promotional material and you can say that you are legitimately sponsored by a parts manufacturer rather than just being able to say that you have some gimmicky discount from a performance part reseller shop.