Cygnus Performance LLC is proud to offer automotive performance retailers the opportunity to resell unique, quality suspension brands!
World class suspension solutions for an affordable price. We have developed innovative private label coilovers, springs, camber plates, sway bars, control arms and bushings and we have many more products in the works. We partner with some of the highest quality brands in the world such as Fortune Auto, Hyperco, Penske, Ohlins and AST to produce niche products that can be found nowhere else. We are very proud of what we have achieved with our brand, and we look forward to expanding our dealer network.
Our long time suspension partner, Fortune Auto, offers the best quality affordable coilovers on the market. Opening an account with Cygnus Performance will get you access to every product Fortune makes as well as many of our in-house custom options such as custom colors. We maintain a large physical inventory at Fortune which considerably shortens lead times while still allowing the products to be fully customized. Cygnus Performance will do whatever it takes to make you successful with this brand, and your customers will appreciate getting high quality results every time. We are here to help with expert tech advice, and we will get you the most competitive rates with free shipping.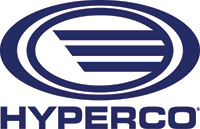 The highest quality springs in the world made right here in the United States. We buy these springs by the thousands which means we have the rates you need when you need them, and we have the margin to make you money on them. We also offer exclusive colors and rates that are not available through any other distributor. These are the most accurate springs in the world, and they have the best warranty and guarantee in the industry. Our master distributor deal with Hyperco perfectly compliments our coilover distribution business. Other coilover distributors buy these springs 4 at a time which means we really have no competition when it comes to custom coilover distribution.
We are currently working on more suspension distribution deals, but these three brands alone add exceptional value to your line card. If you or your customers have suspension questions we are here to help with 20 years of custom coilover experience.
By opening an account with us you can set yourself apart from the countless shops pushing the same big wholesale distributor brands. We have partnered with select brands that we believe in and have direct experience with. We strongly believe that our brands offer the best value on the market, so they are something that you can feel good about offering. If customers are properly informed about these products they sell themselves.
We are extremely easy to work with. We won't waste your time with a mountain of paperwork like most WD's, and we don't even require an initial buy in. All we require is that you have a legitimate automotive performance business, and that you are able to properly sell, promote and support our lines. The brands we wholesale have meaningful Minimum Advertised Price policies in place. We believe that both the customer and dealer benefit from us maintaining a limited network of dealers who can actually properly support products and can earn a living doing so. Less middlemen, more informed dealers and higher quality products equals more value for everyone involved.
We do not charge any hidden fees. No dropship fees, no credit card fees, and to make things even easier shipping in the lower 48 states is included in the price as well. If you would like to pay for dropships via credit or debit card we need this form filled out and returned to us:
For an additional discount and also to avoid filling out the dropship form we are able to accept payment via Zelle, Chase QuickPay or Wire Transfer. It makes no difference to our bottom line how you pay, but if you choose to pay via a method that does not incur fees on our end we will discount your rates accordingly. Less profit for merchant service companies, more profit for you.
If you are interested in opening a wholesale account with us please email wholesale@cygnusperformance.com or call 321-600-0889